Join us at ICANN 50
The daily schedule is now published for the ICANN meeting in two weeks time (22-26 June 2014)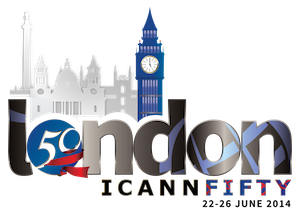 Schedule: http://london50.icann.org/en/schedule?date=2014-06-19
ICANN meetings are not only for registrars by any means, registrars play but a very small part in the processes and discussions. Having been to a couple of meetings in the past, I've always found them very interesting from an internet governance point of view, and a great counterpoint to the top-down we-know-best processes elsewhere.
Stakeholders from all walks for life are heard at ICANN meetings. If you are not an ICANN Registrar you can join one of the other constituency groups* such as business, non-commercial, or "At Large" – see https://www.icann.org/news/blog/at-large-community-to-convene-in-london-for-atlas-ii
Registration and attendance at the meeting is free. However, you are required to pay for your accommodation and meals. Coffee breaks are provided during the meeting and there are often events in the evenings that you can join.
See you there?
Rex
*Stakeholder Groups:
http://gnso.icann.org/en/about/stakeholders-constituencies