On 24th April 2023, a team of technical staff from 2020Media attended an Enterprise and IPv6 Workshop organised by the UK IPv6 Council at the Morgan Stanley Conference Centre in London. The workshop was aimed at helping enterprises understand and adopt IPv6, the latest version of the Internet Protocol that offers many benefits over the current IPv4.
The workshop featured a series of talks from experts and practitioners who shared their insights and experiences on various aspects of IPv6, such as address planning, security, applications, cloud, Kubernetes, IoT and case studies. The 2020Media team learned about the latest news on IPv6 adoption and technical challenges, as well as best practices and tips for a successful transition.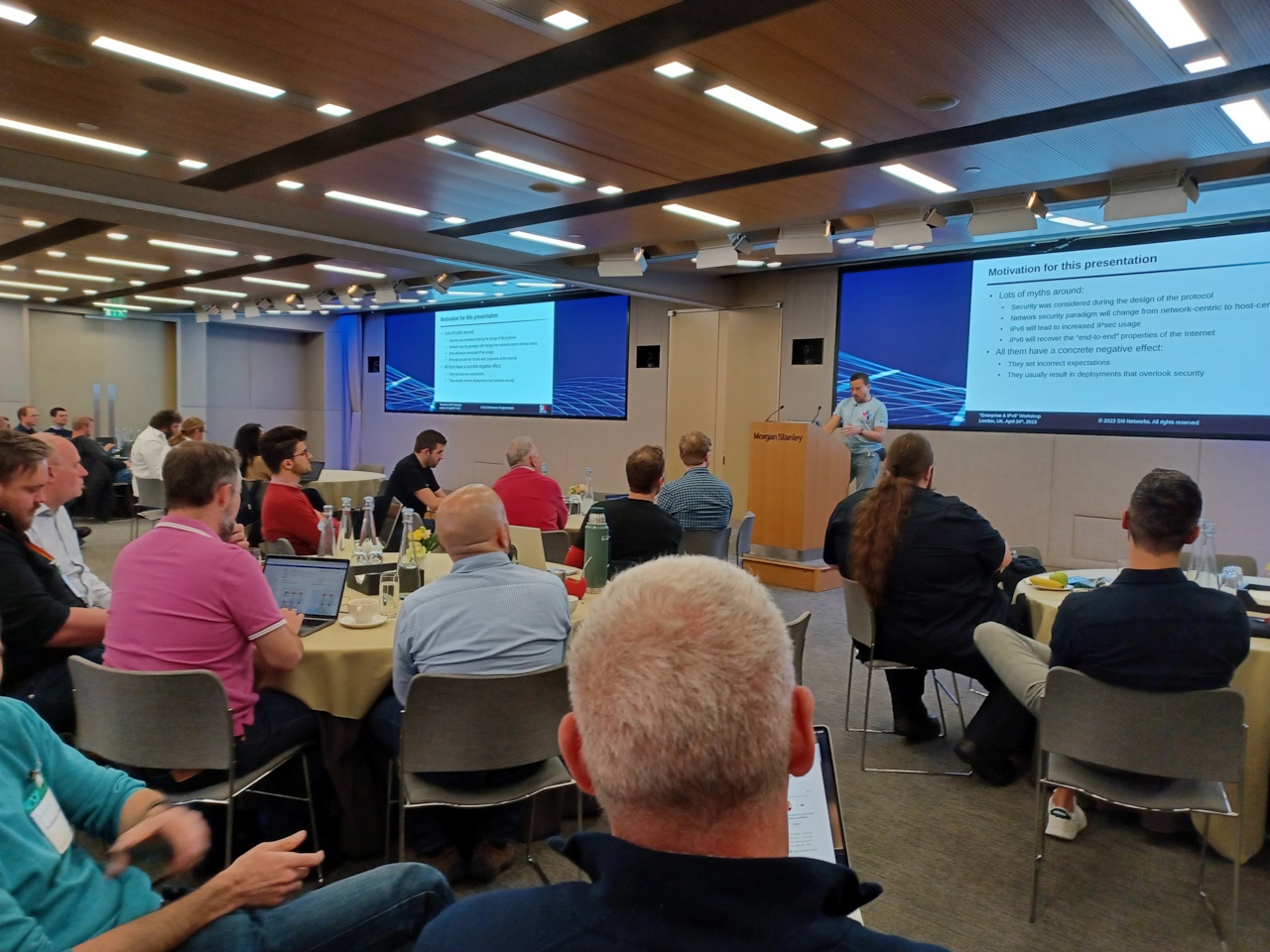 The workshop also provided an opportunity for networking and knowledge exchange with other attendees from different sectors and backgrounds who are interested in or working on IPv6 deployment. The 2020Media team enjoyed the lively discussions and interactions with the speakers and peers, and gained valuable feedback and suggestions for their own IPv6 projects.
The 2020Media team would like to thank the UK IPv6 Council for organising this informative and engaging workshop, and Morgan Stanley for hosting it at their impressive venue. The team is looking forward to applying what they learned at the workshop to their own work and contributing to the IPv6 community in the UK.
Slides from the presentations can be found at : Enterprise & IPv6 Workshop – UK IPv6 Council