The management of 2020Media supports the PublicBenefit campaign in it's aims to restore Nominet UK to it's original purpose.
The PublicBenefit aims in detail:
Increase Public Benefit Donations
Reduce.uk prices
(Achieved via reducing Director remuneration and expensive future diversifications)
Improve communications with members and listen to their feedback on key topics.
Adopt the "UK Corporate Governance Code".
Ensure Nominet remains independent and has a strong financial future.
Our view of Nominet UK
Nominet is the Registry for all .uk domain names but also runs registry services for other domains, works in cyber security for the UK goverment network, plus a number of other tech areas. It makes large profits from the .uk domain registry business and in the past donated a lot of money to good causes.
In the past few years, there has been a deliberate attempt to transform Nominet into a commercial entity with forays into a series of non registry ventures. Alongside these, boardroom salaries have risen steadily and good cause spending has dropped.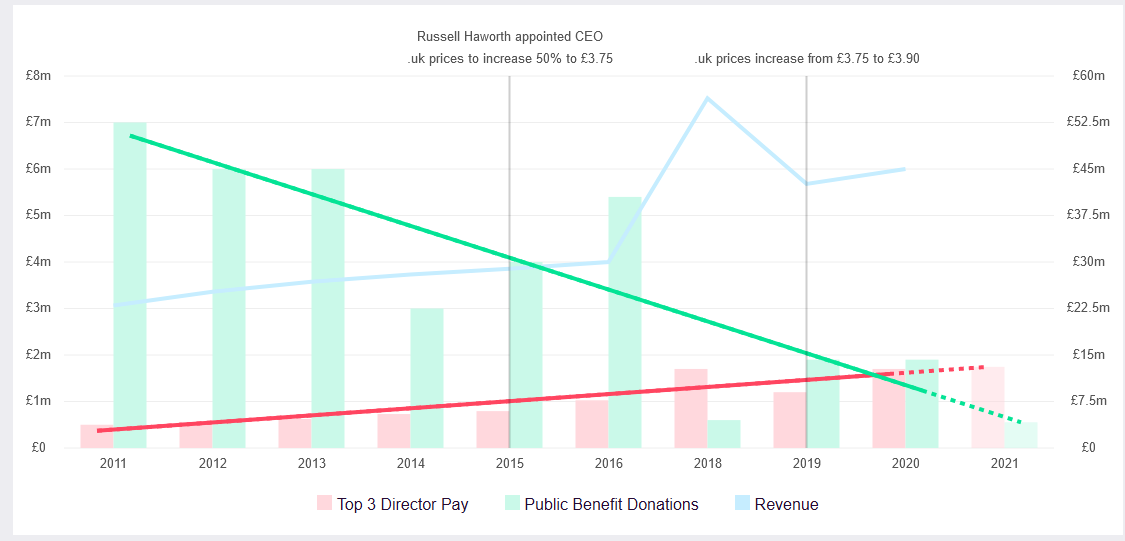 Although members like ourselves have engaged with Nominet over the years about the direction of the organisation, our concerns have been dismissed. The governance structure of Nominet is complex and has allowed the board to continue in the way they wished.
The Campaign
The PublicBenefit campaign has changed this – a call for an EGM (Emergency General Meeting) required 5% of the membership vote and we were able to use our voting power to help reach the 5% goal. Since our EGM petition was submitted, the trickle has become a flood with 30% of members publically backing the changes the campaign wishes to bring about. This is an unprecedented amount of support and comes from all quarters of the industry.
The EGM is today at 3pm – the result should be known by 6pm.
Follow us on Twitter at https://twitter.com/2020MediaCom