JoomlaDay UK 2014 is announced for October 4th and 5th 2014
If you are new to Joomla! you are going to love Joomla! Day 2014. And if you are an expert you'll love it even more!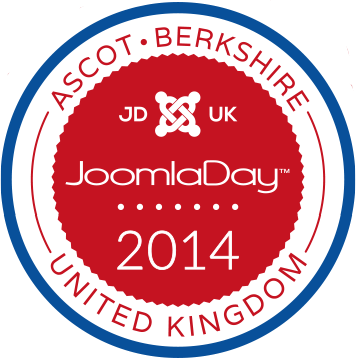 Come and join us in Ascot on 4th and/or 5th October radically to expand your knowledge of Joomla! whatever your level, meet loads of like-minded Joomla! users, and have a great party if the mood takes you.
Two full days of sessions, workshops, and most importantly opportunities to network and socialise with other Joomla fans from the UK and further afield.
Get up to date with new features planned for Joomla 3.4, discover tips and tricks from the experts, and further your knowledge.
The website for the event is live at joomladay.co.uk, where you can buy tickets and plan your program.
Book now for an early bird discount, and put 4th and 5th October in your diary!
By popular demand we are holding the event at The Sunningdale Park Hotel in Ascot, just outside London. It was mentioned as a plus point on many reviews last year because it is a great hotel, the conference facilities are to international standard, the huge dining room and party facilities are on site and in short it offers the best networking possibilities you can imagine. Lastly, it is easy to get to … just off the M25, M3 and M4, and near a railway station.
Here's to the best JoomlaDay UK yet!
For more on Joomla, see our website. http://www.2020media.com/shared-hosting/joomla-hosting