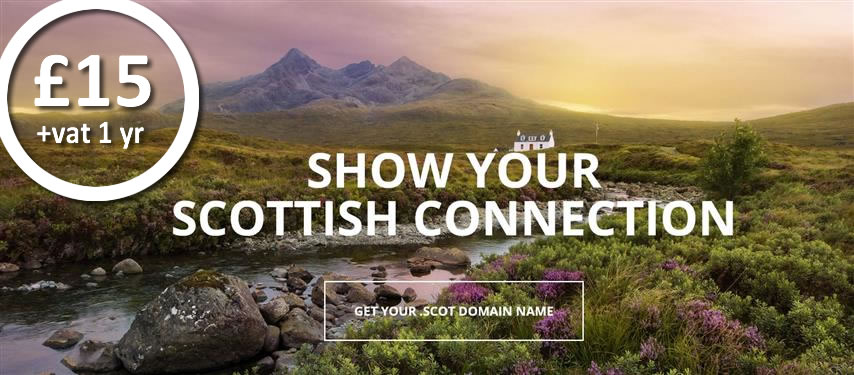 "There is no denying the potency of Scotland's brand – its castles, dramas, and scenery are world-famous, as well as Scotland's progressive position in global affairs

"

Registering a .scot domain is the perfect way to showcase a Scottish connection.

From 30th November 2018 to 28th February 2019, 2020Media is offer a very special price for .scot domains of just £15+vat per domain for the first year.

Register your .scot today:
Why Choose .SCOT?
Boost your business's online presence
Are you a Scottish business or selling Scottish products? 71% of Scottish consumers said they would prefer to buy from websites with a .scot domain. Switching to a .scot domain will boost your authenticity and help attract new customers.
Highlight your Scottish roots online
Show how your brand is associated with one of the most iconic, progressive and scenic countries in the world.
Get the perfect domain name
With more names available with .scot  as opposed to the crowded .com, .net and .co.uk domain extensions, you'll be sure to find the perfect domain and email address to suit your needs.
If you have any questions please get  in touch with us.
---
Quote from: David C. Weinczok, CastleHunter.scot