We've searched out the UK events for some of the hosting technologies we offer. Hope to see you there!
CiviCon London 2011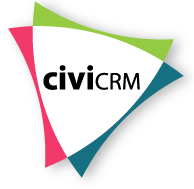 CiviCon London is only a few weeks away and covers all things CiviCRM, the free CRM system designed with non-profits in mind. If you're still on the fence about attending, check out the interesting slate of sessions, including "Raising millions for charity with CiviContribute", "CiviCampaign and CiviEngage in the wild", "CiviCRM and human rights work", and more:
Register at:  http://london2011.civicrm.org/
More about CiviCRM: http://www.2020media.com/civicrm
DrupalCon
DrupalCon London takes place August 22 -26, 2011.
DRUPALCON LONDON HAS SOLD OUT – But you can sign up for the waiting list.
Keynote speaker Dries Buytaert is the original creator and project lead for the Drupal open source web publishing and collaboration platform. 2020Media is a strong supporter of Drupal, and recently became a Silver supporter of the Drupal organisation – helping to promote and support development of future versions.
Registration: http://london2011.drupal.org/
More about Drupal: www.2020media.com/drupal
How to Open your Conference
WordPress Meetup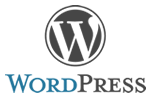 WordCamp was held in Portsmouth UK on 16-17 July 2011 at the University of Portsmouth.
http://2011.portsmouth.wordcampuk.org/
Presentations: http://wiki.wordcampuk.org/2011_event_reports
Most useful: http://www.slideshare.net/nickgarner/worodcamp-uk-porstmouth-advanced-seo-for-wordpress – a really cool report on advanced SEO.
More about WordPress: www.2020media.com/wordpress
Joomla!Day UK 2011
The 3rd JoomlaDay in the UK takes place on Saturday 24th September 2011 and Sunday 25th September and will be hosted at the Microsoft Conference Centre, Cardinal Place, Victoria, London.
The first day is the formal conference and is split into 4 streams: Newcomers, Administrator, Designer, Developer
Register at: http://www.joomladayuk2011.org
More about Joomla: www.2020media.com/joomla
Java/Tomcat?
We can't find one in the UK this year. There are plenty of local groups having regular meetups though. See http://java.meetup.com/ to find a local group. If there's nothing close to where you live, why not start one!
Spring: http://skillsmatter.com/user-group/home/london-spring-user-group
More about Java Tomcat: www.2020media.com/java
ColdFusion
The annual ColdFusion event is called Scotch on the Rocks. This took place 3-4 March 2011 in Edinburgh, and was a sell out event. Booking early for next year will be essential. To find out what happened, see
http://www.scotch-on-the-rocks.co.uk/blog/
Keep an eye on: http://www.adobe.com/products/coldfusion/events/
Usergroup: http://www.ukcfug.org/
More groups here: http://groups.adobe.com/
More about ColdFusion: www.2020media.com/coldfusion
In Summary
Not everyone has the time, money or inclination to go to a conference – but they are definitely worthwhile. If you've never been to a technical conference you may be surprised – they tend to be more casual, relaxed places than you might expect.