Recently a site hosted by 2020Media.com was given a mention on Stephen Fry's Twitter account.
Commonly known as the "Stephen Fry Effect", this can seriously test a hosting platform. His team had warned our client that this can result in up to 5000 hits per second.
They go on to say:
When Stephen tweets a URL to a given website, up to 10000 people will attempt to visit that website within half an hour. Very few websites can manage that intense traffic as the majority of it is within the first few minutes. Your website must be able to capable of taking 5000 hits per second in order to be able to stay live once Stephen's tweeted.

Many website providers, particularly those that utilise shared servers,  will simply say "Yes it is fine". You must double check with you technician that this is the case.
Well 2020Media is not one of the many, and we came up with a solution that we felt confident would be able to handle the traffic.
2020Media provided a Varnish cache server for client Creative Future recently to make sure their site was "Stephen Fry Proof".
As you can see from the stats screengrab below, their site had a big increase in traffic on the day of the tweet, but no problems were seen at all.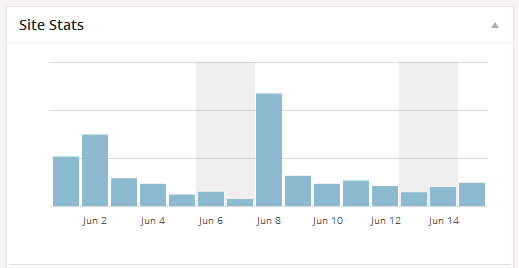 The site registered a 370% increase in visitor traffic, and more importantly, a big increase in the number of submissions to the Creative Future Literary Awards.
From a social media perspective, the tweet itself was favourably received by followers and influencers on Twitter and provoked a quick discussion by followers around the Twitter account name of the Creative Future Literary Awards!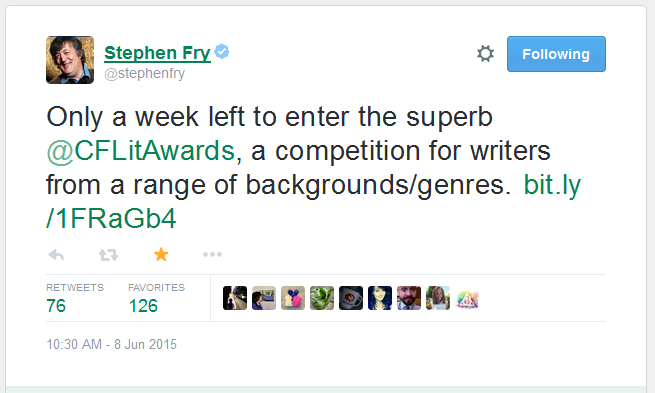 This could have been enhanced with a photograph, as this is proven to boost engagement. The tweet gained an average amount of retweets and favourites for a post of this type.
2020media is regularly deploying cache servers. Typically there are two types:
Popular websites that get a lot of traffic all year round. A cache server offers two main benefits: a) Performance (speed of page load, responsiveness) of the site is increased. b) lower costs for the client versus increasing the traditional web server / database infrastructure.
Ordinary websites that experience a periodic or one-off high volume of visitors. This can be for a particular event, or as in this case-study, thanks to a link from a highly popular site. 2020Media provides the caching server for a limited period of time to cope with the load, then returns the site to normal.
In all cases we take full ownership and set up everything for the client. Performance is closely monitored throughout and any problems responded to by fully trained engineers within minutes.
To enquire about our services, please see www.2020media.com, or call us on 0370 321 2020.