Avoid a Search Engine penalty with our March Offer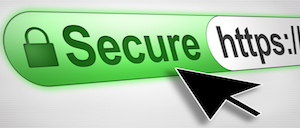 Google have confirmed they will begin penalising websites that are not using SSL later this year. This applies to all websites, even if they do not collect any user data. It's therefore recommended that you purchase SSL for your website.
For the month of March 2018, 2020Media is offering a full SSL 12 month certificate from trusted authority Globalsign for the exclusive price of £32.50+vat (2 years for £65+vat).
Use the link below to apply for your new SSL certificate, or contact us.
The offer is not limited to one site, you can order as many new SSL certificates as you wish, and they can be for one or two years. Due to the terms of our arrangement with Globalsign to bring you this offer, renewals are not included in this offer.
What's involved?
We aim to make it as easy as possible – we will take care of the application process, setting up SSL hosting, putting in a redirect from non-SSL to SSL on your site, and running updates on your code to convert links to SSL within the site.
Is it really necessary?
Of course the choice is up to you – if you are not taking bookings or collecting user data, then the risk of any problems is really very low. Google say they are taking this step because: "Aside from providing critical security and data integrity for both your websites and your users' personal information, HTTPS is a requirement for many new browser features".
So ultimately I believe we will see a global secure web in the next year or so. SSL authorities may see this as a chance to increase prices, so our advice is to act now and be part of the 50% of the web that is now using SSL
If you have any questions please get  in touch with us.